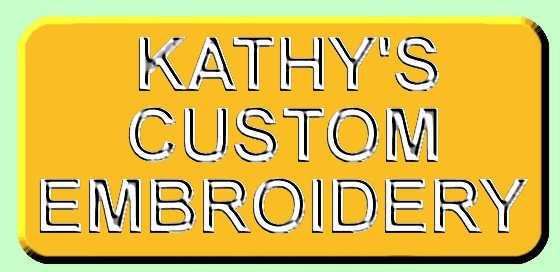 This site is under construction, please be patient and check back! In the meantime drop me a line and I can still do your embroidery!

Welcome to Kathy's Custom Embroidery Store. Here you will find attention to detail and that personal touch! We specialize in hard-to-find or custom-digitized machine embroidery and designs. You can have your apron, clothing, towel set, handkerchief, tote bag or other fabric item embroidered upon.
As always, all items are made by me with love in the U.S.A. and come from a smoke-free home!
We have many MANY designs including: Animals, such as: African Animals; Elephants, Rhinos, Giraffes, Lions; Pets; Cats, dogs, Livestock; Horses, chickens, etc., Wild Animals such as: Birds, Deer, etc., Insects such as: Butterflies, Moths, a Bee, Plants; Flowers: Roses, Daffodils, Iris, leaves and trees and many Baby-related designs such as: Cartoons, Clowns, fluffy animals, etc.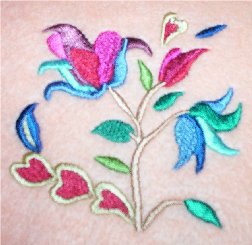 Jacobean Design 1 Jacobean Design 2
From my Digital Photo Camera
The above pieces were manually digitized by me on salmon, (light-orange), felt.
If there is a design we don't have, send a picture of it to me and I can personally manually digitize it so that it can be embroidered on the item of your choice! Please note: I cannot make copyrighted materials.
Contact me today at:

kathiego@yahoo.com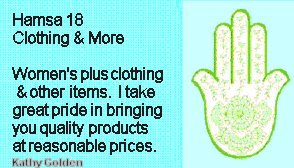 ---
Kathleen Golden, 2005-2009
custom machine embroidery, custom embroidery, embroidery, embroideries, designs, design, machine embroidery, digitize, digitization, manual digitization, manually digitize, colored threads, thread, sewing, clothing, baby, computerized.